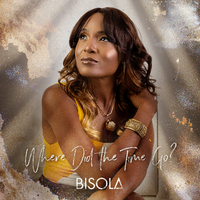 Is it just me or does it feel like time's speeding up exponentially. I mean think about it - we're now in March yet New Year's Day feels like it was just last week.
I sometimes feel like what we've been through the last 2 years has collectively messed around with our the sense of time - almost like that whole period was one long mash up. I can't recount the number of times I've found myself trying to remember what year something happened between 2020 and 2021. Anyone know what I'm talking about? 
I recall people saying back in 2020 things like - 'cancel 2020 and let's restart afresh in 2021' but guess what? 2021 came but it didn't mean things went back to normal. If there ever was a lesson about making the most of time this experience we've all been through the last 2 years has proved it.
Honestly if you wait till everything's perfect, till everything's just right, till the weather's good, till you've done this or done that before taking the plunge and doing those things you've been promising yourself to do, you might wake up one day and realise time's flown by and unfortunately time isn't something you can bring back. When it's gone, it's gone.
When I was working on my new release 'Where did the time go' it hit me just how timely the message of the song is and how it could resonate with many of you. It encourages all of us to make the most of every moment and to make our time on this earth count.
I also love that the song talks about living with no regrets and pursuing a higher purpose than just the temporary things that's here today, gone tomorrow. 
Anyway I do hope 'Where did the time go' inspires you to go further, higher, faster and to be thankful for each and every day we get to live 'cos it really is a blessing.
You can listen, stream or watch 'Where did the time go' below.....and while you're there, if you could do one amazing thing and follow or subscribe to my channels that would be soooo awesome! Thanks so much
Spotify: https://open.spotify.com/track/2R9jQIOmqfifoQqFhQhiN1?si=3292bce1b48e44c8
Youtube: https://youtu.be/KuF3AnUL4bg
Apple/iTunes: https://itunes.apple.com/us/artist/bisola/id508971488 
Soundcloud: https://soundcloud.com/bisolamusic
Be inspired,
Bisola